Founded in 2015, Phase 3 Clinical Staffing assists clinical-stage pharmaceutical and biotechnology companies in the strategic build-out of their clinical, regulatory, and medical functional areas. As specialists in the niches that we recruit, we have the knowledge, credibility, and networks to complete even the most difficult searches effectively and efficiently.
Expertise
With a comprehensive understanding of the drug development process gained from over 15 years of exclusively supporting the life sciences industry, Phase 3 Clinical Staffing has successfully partnered with clients working in all phases of clinical development and across a wide range of therapeutic areas. Whether it's an emerging biopharma searching for a VP of Clinical Development to steward a Phase 3 program through the FDA submission process, or a Director of Clinical Operations attempting to transition from "big pharma" into a start-up company, our extensive experience has helped clients and candidates alike reach their organizational and professional goals.
Respect
We understand our position in the life sciences industry as an ancillary and supplemental resource. We respect the fact that our clients typically prefer to build their organizations through their professional networks or internal human resources departments. That said, we value and appreciate the opportunity to partner with our clients and meet the challenges and expectations that come with every search we conduct.
Leadership
Phase 3 Clinical Staffing was founded by Jim Chase. Jim has extensive experience in the staffing business and has been an executive recruiter in the life sciences industry since 2003. His mission is to provide expert staffing and career counseling services in the most consultative, transparent, and ethical manner possible. Prior to Phase 3 Clinical, Jim was a Partner at Prestige Scientific, where he managed the company's Clinical Operations practice area and was a consistent top producer and "President's Club" award winner. He has also held management and senior recruiter positions at IntePros Consulting and Kforce (formerly Romac and Source Engineering). Jim holds a BA degree in Marketing from Worcester State University.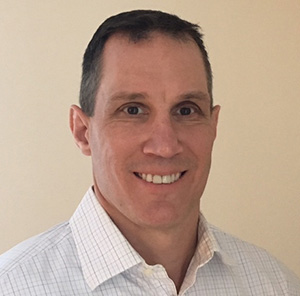 Jim Chase, Principal